Description
Raa Maa – Mantra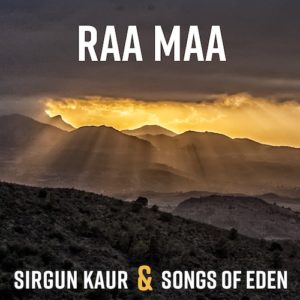 A collaboration with one of the worlds finest singers Sirgun Kaur.
This healing mantra often used in Kundalini Yoga. It invokes a deep healing effect.
Sirgun Kaur & Songs Of Eden.
Mine and Sirgun Kaurs take on this mantra.
This mantra invokes a harmonious relationship between the masculine (Ra) and feminine (Ma) energy that is in all of us.
Ra = sun
Ma = moon
Rama = meeting of sun and moon
Sa Ta Na Ma = the life cycle from infinity-birth-death-rebirth
Available in two versions. One 3.46 and one 11.00 minute version.
Raa Maa is delivered in mp3 format. Contact me if you need other formats at
contact@songsofedenmusic.com