---
RELAXING MUSIC FOR STRESS RELIEF

Are you one of million people who feel stressed?
Stress can cause many health problems, such as:
Heart disease
High blood pressure
Diabetes
Obesity

Music is effective as a stress management solution because of its ability to absorb our attention.
Elizabeth Scott, a wellness coach specialising in stress management wrote a fantastic article about the subject.
Read it here
If you fixate on a problem and you are worrying yourself to death, play calm relaxing music to calm your mind.
Whether you can't sleep at night or excessive stress is making you grow gray hair under 40, you can get lasting relief through our relaxing music.
---
---
BENEFITS OF RELAXING MUSIC
---
The benefits of relaxing music for stress relief are many. According to many studies the positive effects are almost countless.

Read this article by board-certified licensed professional counselor Raychelle C. Lohmann where she writes about how music relieve stress.

Music can help you:
Slowing the pulse and heart rate
Decreasing the levels of stress hormones
Lowering blood pressure
Relax Your Body
Sleep More Deeply
We have a broad selection of meditation and relaxing music on Spotify
---
STRESS IN THE MODERN SOCIETY

---

18% of all adults have some form of mental illness.
Millions of people in United States only suffer depression related disorders.

MANY OF US LIVE A STRESSFUL LIFE.

The stress factors in our society are numerous. Here are a few of the most common ones:
Divorce
Injury or illness
Losing a job
Emotional problems
Lost of a loved one
Financial problems
For millennia, people across ages and civilizations understand the soothing effect of relaxing music, how it lulls a restive infant to sleep and how it leaves the melancholic with a broad smile on the face. Scientists now understand that the profound effect of soothing music on the brain can be an effective stress busting solution. 
---
YOGA AND MEDITATION
---
While yoga and meditation are known for their stress-relieving powers, many people also know they feel calmer after listening to a music that accompanies these exercises.
The reason is not far-fetched. Soothing music helps to slow the pulse and heart rate, decreasing blood pressure and lowering stress levels considerably.
Researchers in India also found that listening to soothing, meditative yoga music before sleeping provides numerous benefits including stress relief.

Whether you prefer traditional yoga music, or you love listening to romantic piano relaxing music for stress relief, you can't go wrong with music therapy for stress and sleep management. Listen on iTunes!
How to create a a stress-reducing playlist?
Jenni Rook, a board-certified music therapis wrote this blog post where she dives deep into answering this particular question.
READ IT HERE

Music, that food of the soul that makes you content even when you are hungry!
Soulful, serenading music has a powerful relaxing effect on the mind and body.
---
---
MUSIC FOR INSOMNIA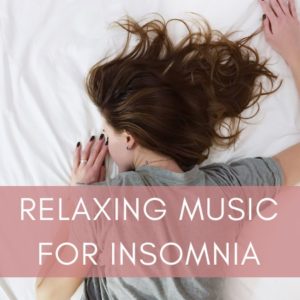 Research shows that slow sounds such as calm music for meditation and yoga are excellent stress relievers
---
If you need excellent yoga meditative music to relax and sleep at night, check out our extensive collection of mesmerizing yoga tracks to forget your troubles and snooze peacefully until the early morning.
If stress overload bogs you down and sleeping becomes difficult, you can listen to relaxing music for stress relief and sleep.


If you hit the bed and sleep is far away, all you need do is to listen to a relaxing music to sleep fast.


Research shows that slow sounds such as calm music for meditation and yoga are excellent stress relievers.

Stress and insomnia contribute to many other health hazards, but you need not spend so much on medication which has no guarantees of working. Listen to a calm music to unwind and reset your mind for full relaxation. It will be an excellent ride!
Songs Of Eden provides some of the best relaxing music for stress relief
Discover over 100 songs on